Large enough to handle your diverse needs.
Small enough to give you the personal attention you deserve.
Office Hours:
After filing season, we are open by appointment only. Please call the office or click request appointment link below to schedule an appointment.
Watch our other videos HERE.
---
"The hardest thing in the world to understand is the income tax."
— Albert Einstein

"Taxpayers now spend about 5.4 billion hours a year trying to comply with… pages of tax laws…."
U.S. Representative Rob Portman (R-OH)
---
According to Wolters Kluwer, CCH, which has analyzed the federal tax code since 1913, The federal tax code is 187 times longer than it was a century ago and takes nearly 75,000 pages to explain – or rather, about 10 feet of shelf space for the printed version!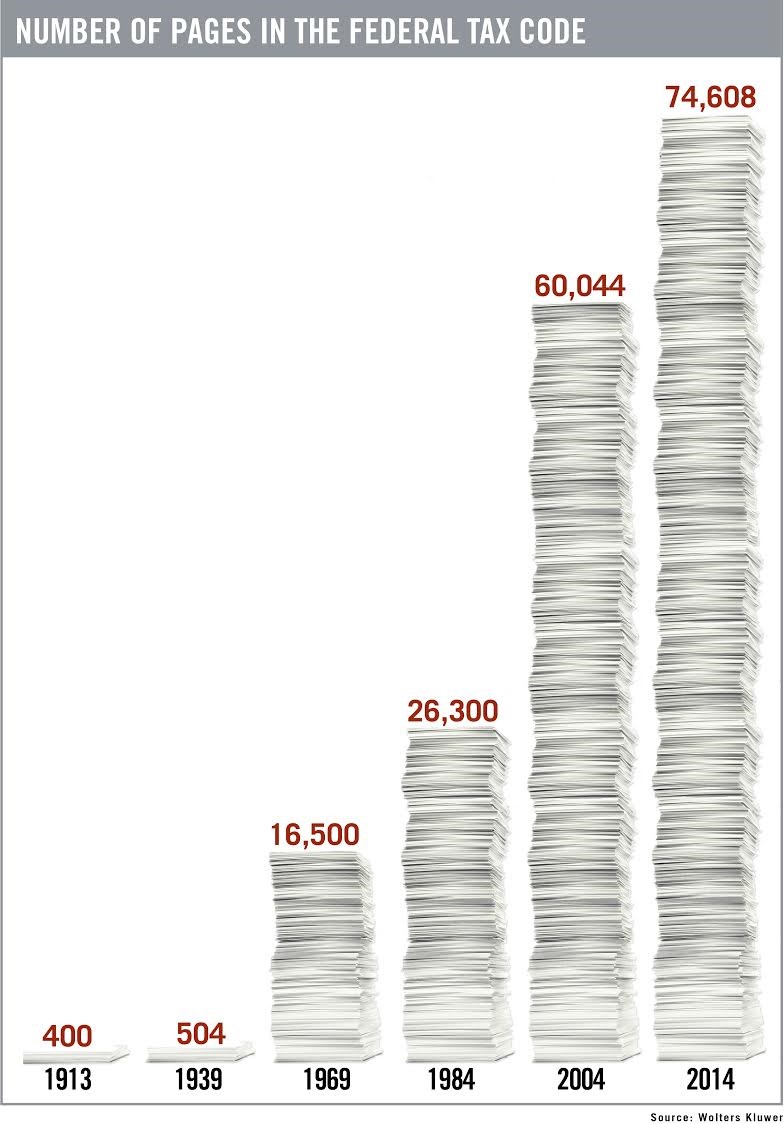 If you prefer, you can always go to the US Government Printing Office ( www.gpo.gov ) and order a Code of Federal Regulations 2015 (Paperback Subscription Service) for a mere $1804.00
Don't make a costly mistake!
All of our preparers are listed in the 'Directory of Federal Tax Return Preparers with Credentials' available thru the IRS website. To be listed in the directory, preparers must complete extensive continuing education requirements as well as a complex examination process. Our preparers are up-to-date on all of the new legislation, including the Affordable Care Act & the recent Protecting American from Tax Hikes (PATH) Act. We strive for excellence and continuing education is of great importance in our field. Let our preparers, who have over 40 years of combined experience, assist you with your return.
Sign up for our Newsletter